To our Avertium customer and partner community,
With the developing coronavirus (COVID-19) situation worldwide, Avertium has actively taken steps to safeguard the health of our employees, mitigate the spread of the virus in the communities to which we are members while ensuring the continuity of our operations and maintaining consistently high levels of service to you.
To support our employees, we are shifting to remote working and limiting those working on-site at Avertium locations to only team members providing essential services. Additionally, we've asked Avertium employees to refrain from all non-essential travel.
Your day-to-day interaction with Avertium will remain unchanged.
Our Security Operation Centers are fully redundant. The TruSOC® and Breach Radar platforms for managed SIEM, MDR, and EDR are cloud-enabled and built to scale and operate without disruption across multiple geographic locations; capable of shifting resources and workflow as needed. They will continue to be monitored and supported by Avertium's engineering and operations teams.
As an organization that provides 24/7/365 services critical to you, our security operation centers are built from the ground up to allow secure remote access for our team members to our infrastructure, including access to our voice and video in support of customer and partner meetings.
Prior to COVID-19, many of our professional services engagements were already being delivered remotely without compromise to quality, efficacy, or performance and our professional services team remain committed to delivering an excellent customer experience.
We are confident in our ability to uphold our commitments to your business and trust during this challenging time. We remain vigilant and continue to review updates from the World Health Organization, Centers for Disease Control and Prevention, and other public health organizations adjusting operations as needed. Ensuring an open line of communication to our extended Avertium community remains one of our top priorities and we will provide updates as this global situation evolves. We appreciate your continued trust and partnership as we navigate through this situation together. As always, we are here to help.
Sincerely,
Jeff Schmidt, CEO
Avertium
---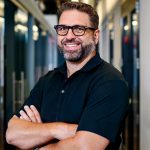 Jeff Schmidt is a successful operator who has led high-growth technology companies spanning large global enterprises to startups. As Avertium's CEO, he is responsible for establishing and driving the company vision and for developing and executing the company's growth strategy to drive employee, client, and shareholder value.
During his distinguished career spanning almost three decades, Jeff has led companies at the forefront of technology, and specifically, cybersecurity innovation to significant growth and industry recognition. He previously served in executive leadership roles at SQS North America, BT's global security solution practice BT Assure, Lucent, International Network Services, and most recently Authomate, identity and access management technology provider. Jeff is a sought-after speaker and has presented at events held by Gartner, RSA, InfoSec, and Cisco.