In a highly connected world, businesses of all sizes are picking up the pace of adopting multi-cloud environments from cloud-based services to infrastructure. The benefits are indisputable: A richer and more versatile set of cloud options, enhanced redundancy, and a superior security/cost value from multi-cloud environments.
But using hybrid cloud environments expands the attack surface and in this post, we provide the top best practices for managing and reducing the risk.
Multi-Cloud Environments Expand Your Attack Surface
The proliferation of available cloud services often results in increased complexity and elevated vulnerability for organizations, which find themselves contending with sprawl from a disparate collection of cloud technologies, with discrepant security controls in each. It's an inexorable truth: When your environment expands, your attack surface expands with it.
Each time you add a new cloud environment, whether as infrastructure as a service from the big three – AWS, Google Cloud, Microsoft Azure – or software as a service that you're transmitting data to or from, you have to manage risk within and in the liminal spaces between each of those environments.
Visibility and control across cloud infrastructures are the keys to enabling superior application security and reliable connectivity from the data center to the cloud.
Here's how enterprises and small businesses are coping with the need to manage heterogeneous technologies and reduce their exposure to cybersecurity threats:
Solutions Required for Multi-Cloud Environment Security
The challenge to organizations is framed by the fact that each of the major cloud and SaaS providers handles security in their own unique way. That makes it more complex for CISOs to evaluate risk across the entire organization, and to ensure that each of those individual cloud environments- which are discrete components of the total attack surface - is secured. The more your cloud environment is fragmented, the more intentional you need to be and the more work you've got to do from a security standpoint.

Paul Caiazzo, Avertium Senior Vice President
Many organizations don't begin with a clearly defined strategy in their move to multi-cloud. The shift in stance instead emerges on an ad hoc basis, as the result of operational choices (e.g. when business units source their own cloud resources without input from IT), or strategic moves (e.g. if an organization with one cloud vendor acquires or merges with another organization that uses a different platform). This unplanned eruption of cloud environment complexity and attack surface volume affects security across the full spectrum of enterprise IT resources, including:
Platform security: Your attack surface expands with the addition of infrastructures and new tools. Visibility is critical to enable consistent security policies and effective risk management.
Network security: Secure network connectivity is a priority in all environments, and even more so if you've deployed a multi-cloud environment. The confidentiality of communications and security of your data depends on appropriately robust network technologies.
Application security: Enhanced application layer security controls allow you to choose cloud platforms based on matching performance with your priorities, instead of being limited to which ones can be safely integrated with your critical applications.
Related Reading: 10 Factors for Cloud Security During Selection and Implementation
Best Practices for Securing Your Multi-Cloud Environment
Whether your adoption of a multi-cloud environment is intentional or circumstantial, you need to ensure security across the full range of your clouds, networks, applications, data, and workloads. Following are a selection of best practices to help you respond to attack surface expansion:
Discover shadow IT. Many organizations who move to the cloud in a more piecemeal fashion will discover unknown – and uncontrolled – elements of their attack surface. Developers, application owners, and business units may have moved workloads to the cloud without going through the organization's governance lifecycle. Auditing for such attack surface expansion and subsequent application of control is critical to maintaining consistent security practices across the organization.
Employ synchronization. For identical operations managed by different cloud deployments, it is ideal to use identical security settings for each. Policy variance between otherwise identical operations can create operational friction or procedural confusion. Synchronizing policies and settings support a less complex, more agile operational environment.
Simplify by condensing control. Reducing complexity is key to controlling your environment. Simplify processes and unify disparate elements by implementing a single point of control, or hub, to provide visibility, control, management, and reporting for application and data security across the full spectrum of your cloud deployments. Multiple contracts and service agreements can further complicate this goal; however, you should always strive to have a single pane of glass to manage workload protection, data compliance, and access control governance.
Automate security processes. Security should be a driver through all your processes, and some of the most critical operations require your security team to take an active role. However, automation tools for synchronization, monitoring, and compliance are ideal for ensuring consistency, efficiency, and sufficient scope.
Prioritize workload visibility across deployments. Cloud management platforms are designed specifically to ensure 1) each individual workload is protected, 2) integration does not expose sensitive information, and 3) applications remain available to your users. These tools provide the visibility across deployments needed to effectively manage and monitor assets across clouds. They are also well-suited to providing a single point of control (see above) to reduce complexity and optimize control.
Related Reading: Achieve Secure Cloud Adoption Using HITRUST
Choose Solutions Built with Multi-Cloud in Mind
In a perfect world, you want to leverage all the benefits available from a multi-cloud architecture, while maintaining an environment that is functional, secure, and compliant. It sounds obvious to say, but a dedicated multi-cloud security solution is the ideal choice to reduce your attack surface between clouds. The best tool is a service provider that leverages a common framework and routinely monitors the health of the cloud presence against that framework, then customizes recommendations and guidance to your organization's specific needs.
To have a conversation about multi-cloud security services tailored to your needs, contact us to learn more about Avertium's experience helping organizations manage the risks of today's multi-cloud threat environment.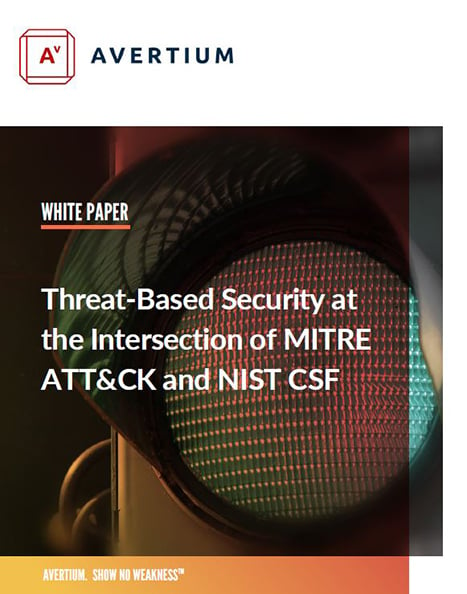 The least privileged access is only one factor in a rigorous, responsive, and relevant security program.
Learn why much of modern security ops function at a strategic level for threat-based security and how to apply this to your SecOps.