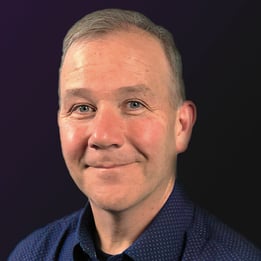 PHOENIX, AZ – November 7, 2022 – Today, Avertium announced the appointment of Bill Carroll as the company's new Chief Executive Officer. Carroll joins Avertium from Bishop Fox, where he helped guide the security company's growth since 2019 as Chief Operating Officer.
Carroll brings more than 30 years of experience with technology companies, including Aasonn, Fruition Partners, and Hewlett Packard. Carroll will succeed Jeff Schmidt, who led the company as CEO since 2019 when private equity firm Sunstone Partners merged Terra Verde Security LLC, TruShield Security Solutions, and Sword & Shield Enterprise Security as well as the subsequent acquisition of 1440 Security.
Since 2019, Avertium has been recognized by awards from Inc. 5000, MSSP Alert Top 50, CRN Fast Growth, Global InfoSec, and Cybersecurity Breakthrough. Avertium recently launched its premium service, Fusion MXDR, and was named a Microsoft Security Solutions Partner. The company has also been named "Partner of the Year" by Sophos, AT&T, and LogRhythm.
"I am thrilled to help lead Avertium in its next stage," said Carroll. "I am grateful for the employees who have built this leading cyber fusion company, and I intend to continue the Company's growth trajectory."
Mike Biggee, co-founder and Managing Partner at Sunstone Partners, stated, "We are very excited to have Bill Carroll join us to take Avertium to the next level. Bill's experience in leading scalable, technology-enabled companies will bring a wealth of wisdom to the company. We are grateful for Jeff Schmidt's leadership from the Company's inception, and we are confident in Bill Carroll's vision for Avertium's next chapter."
__________________________________________________________________________________________________________________________________________
ABOUT AVERTIUM
Avertium is the security partner that companies turn to for end-to-end cybersecurity solutions that attack the chaos of the cybersecurity landscape with context. By fusing together human expertise and a business-first mindset with the right combination of technology and threat intelligence, Avertium delivers a more comprehensive, more programmatic approach to cybersecurity - one with cyber fusion services that drive action on the ground and influence in the boardroom. That's why over 1,200 mid-market and enterprise-level organizations across 15 industries turn to Avertium when they want to be more efficient, more effective, and more resilient when waging today's cyber war. Show no weakness.®
ABOUT SUNSTONE PARTNERS
Sunstone Partners is a growth-oriented private equity firm that makes majority and minority investments in technology-enabled services and software businesses. Recently recognized as one of Inc.'s 50 founder-friendly private equity firms for entrepreneurs, the firm seeks to partner with exceptional management teams, often as their first institutional capital partner, to help accelerate organic growth and fund acquisitions. Founded in 2015, the firm has $1.7 Billion of committed capital. For more information, visit www.sunstonepartners.com.