Executive Summary
Active since 2009, the Chinese threat actor Bronze Mohawk (also known APT40) has targeted companies, universities, and government organizations within a wide range of industries. The maritime research, robotics, and biomedical industries have all been victims of Bronze Mohawk and the threat actor has focused their attacks on the U.S., Canada, Europe, the Middle East, and South China Sea.
In July 2019, an indictment against Bronze Mohawk was unsealed by the U.S. Department of Justice. The indictment involved the state-sponsored threat actors using Hainan Xiandun Technology Development Company (Hainan Xiandun) as a front for their malicious cyber activities. Due to Bronze Mohawk's activities, trade secrets, intellectual property, and other sensitive information has been stolen from organizations within the U.S., as well as foreign governments.
Today, Bronze Mohawk is keeping a low profile, but a recent discovery may link the threat actors to recent malware attacks. Let's take a look at Bronze Mohawk and why we need to keep a watchful eye on cyber espionage.
bronze mohawk (apt40)
Bronze Mohawk has several names, those names include: FeverDream, APT40, G0065, Gadolinium, GreenCrash, Hellsing, Kryptonite Panda, Leviathan, MUDCARP, Periscope, Temp.Persiscope, and Temp.Jumper. In July 2019, four members of the group were charged with attacking governments, universities, and various companies across the globe on behalf of the Chinese government.
The four suspects were a part of a much larger operation which set up a company (Hainan Xiandun) as a front for their attack campaigns. According to the Intrusion Truth blog, Hainan Xiandun was under the direction of the Chinese Ministry of State Security (MSS) and an employee, Wu Shurong, worked as a hired hacker for the company. Shurong created malware and used it to compromise computer systems belonging to universities, governments, and companies.
The other three suspects were MSS officers who worked for the Hainan provincial department, their names are: Ding Xiaoyang, Cheng Qingmin, and Zhu Yunmin. The U.S. alleged that the MSS has directed Bronze Mohawk's attack campaigns since 2011 – directing them to steal confidential business information for dissemination in China.
Tactics & Techniques
To access and operate their malware and hacking infrastructure, Bronze Mohawk (APT40) used the Tor network and often used email, GitHub, domains, servers, and Dropbox accounts to deploy their malware. GitHub was used to store malware, as well as stolen data, with the stolen data being concealed via steganography. Steganography is when threat actors hide a secret message behind something that isn't a secret. In Bronze Mohawk's case, they hid stolen information in images that mostly portrayed U.S. President, Donald Trump.
Between 2011 and 2018, Bronze Mohawk (APT40) was actively breaching targets in Cambodia, Germany, Indonesia, Malaysia, Norway, U.S., South Africa, the United Kingdom, Austria, Norway, Saudi Arabia, and Switzerland. The confidential information the threat actor stole includes specialty chemical formulas, sensitive technologies used for submersible and autonomous vehicles, and trade secrets related to proprietary genetic sequencing. Bronze Mohawk (APT40) also stole data from research institutes and universities which included research related to MERS, Marburg, Ebola, and tularemia.
According to the Department of Justice, the data was given to China to aid in securing contracts for state-owned enterprises within targeted countries, resulting in better contract bids for Chinese companies and gaining an edge on competitors. Hainan Xiandun was used in collaboration with Bronze Mohawk (APT40) and university staff to recruit hackers and linguists from the universities' ranks to assist in potential intrusions.
Bronze Mohawk (APT40) used several tactics and techniques, as well as a large library of custom and open-source malware to gain initial access via user and administrator credentials. Their tactics and techniques also allowed them to enable lateral movement once inside a network and locate valuable assets to exfiltrate data. Bronze Mohawk used tool frameworks and malware to accomplish their goals which include:
Using steganography to hide stolen data inside other files stored on GitHub

Use of domain typosquatting for C2 infrastructure

Protocol impersonation by using API keys for Dropbox accounts in commands to upload stolen data to make it appear that the activity was legitimate use of the Dropbox service

Protocol tunneling and multi-hop proxies including the use of Tor

Archive, encrypt, and stage collected data locally and remotely for exfiltration

Exfiltration over C2 channel – CISA
Spearphishing emails
In September 2017, Proofpoint observed spearphishing emails from a group targeting a U.S. shipbuilding company, as well as a U.S. university research center with ties to the military. The emails contained "Apply for Internship Position" in the subject and an attachment titled "resume.rtf". A second attachment was titled "ARLUAS_FieldLog_2017-08-21.doc" and contained "Torpedo recovery experiment" as bait.
The email attachments were designed to exploit CVE-2017-8759 and the targeted spearphishing emails with malicious URLS were sent to multiple defense contractors. Additionally, Bronze Mohawk exploited vulnerability CVE-2017-0199 to deliver the payload and many documents, domains, and payload domains misused the brand of a provider for ships, submarines, and other military vessels. Other victims were targeted via social engineering and were lured into opening and starting an embedded PowerPoint presentation. The presentation contained an embedded JavaScript[5] that was triggered by clicking "Enable" in a warning dialog box – causing the payload to download.
The spearphishing campaigns primarily targeted South China Sea. Bronze Mohawk (APT40) was discovered to be behind the attacks, utilizing Microsoft Excel and Word documents with macros to target an international law firm, as well as the Philippines Department of Justice. The backdoor Bronze Mohawk used includes:
Information gathering (IE version, OS version, OS 64-bit/32-bit, etc.)

Overwriting registry settings to reduce malware visibility on system

Download file

Upload file

Execute a command with cscript

Execute JavaScript

Execute shell command

Execute a dll (via an embedded 'MockDll')

Get proxy info

Get process list

Terminate process

Get drive info

GET request to a URL

POST request to a URL – com
Image 1: Email Sent with Malicious Intent to a Well-known Shipbuilder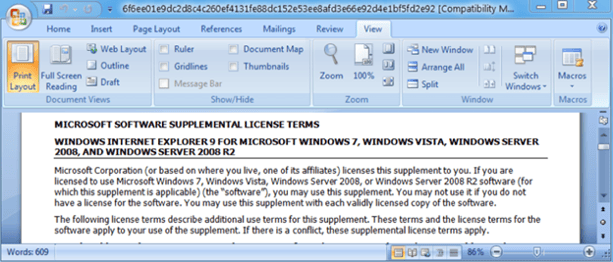 Source: Proofpoint.com
china chopper
According to Talos Intelligence, one tool that Bronze Mohawk (APT40) used heavily is China Chopper – a tool that allows them to remotely control the target system that needs to run a web server application before it can be targeted by the tool. Various state-sponsored threat actors have used the tool and Talos Intelligence observed Internet Information Services and Apache web servers compromised with China Chopper web shells. However, there is no data that reveals how the web shell was installed.
How Does China Chopper Work?
China Chopper is a public hacking tool. Threat actors are provided with a GUI that allows them to configure servers to connect to, as well as generate sever-side code that needs to be added to the targeted website code to communicate. The simple sever-code contains a single line of code and the backdoor supports .NET Active Server Pages or PHP.
Image 2: China Chopper GUI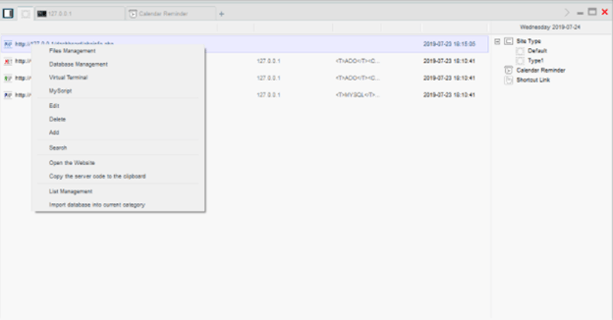 Source: Talointelligence.com
Researchers aren't sure if the simplicity of the server code was an intentional decision for the China Chopper developers to make detection more difficult. Additionally, researchers found a remote shell (Virtual Terminal) function in China Chopper that has an initial suggested command of 'Netstat an|find "ESTABLISHED."
Talos observed China Chopper in a few cyber espionage campaigns. The tool was used in a campaign targeting an Asian government organization. In the observed campaign, China Chopper was installed on web servers used to store confidential documents. The attackers' goal was to obtain documents and database copies, which were automatically compressed using WinRAR.
Image 3: Command for WinRAR

Source: Talointelligence.com
China Chopper was also observed in a campaign targeting an organization in Lebanon. The campaign involved an auxiliary public website compromised by several attackers for different reasons. Also, Talos Intelligence observed China Chopper being used to compromise Asian web-hosting providers – with the most significant compromise involving several Windows servers over a 10-month period.
China Chopper has proven to be an effective entry point for attackers like Bronze Mohawk (APT40). It's an old tool but it has allowed threat actors to install additional tools like web shells. China Chopper is still being used by threat actors who have various goals because it's easy to use and very hard to connect to a specific group. Here is a list of other tools used by Bronze Mohawk (APT40):
AIRBREAK

BlackCoffee

Cobalt Strike

Derusbi

Derusbi Trojan

FUSIONBLAZE

GREENCRASH

HOMEFRY

Metasploit

Metasploit/Meterpreter

MURKYTOP

NANHAISHU

Orz

ScanBox

SeDII
shadowpad malware attacks
The tool ShadowPad is a great example of the advanced nature of Chinese threat actors. In February 2022, researchers linked ShadowPad malware attacks to China's civilian and military intelligence agencies. ShadowPad is a modular backdoor that's recently been adopted by Chinese threat groups. According to a report by Secureworks, ShadowPad is decrypted in memory using a custom decryption algorithm.
"ShadowPad extracts information about the host, executes commands, interacts with the file system and registry, and deploys new modules to extend functionality." - Secureworks
ShadowPad is a remote access trojan that has been used by the government-sponsored threat group, Bronze Atlas (also known as APT41). The trojan maintains persistent access to compromised computers and executes arbitrary commands and next-stage payloads. So far, ShadowPad has been used in supply-chain attacks, distributed via NetSarang, ASUS, and CCleaner.
Bronze Atlas (APT41) was initially the only threat actor attributed to ShadowPad Malware attacks, but ShadowPad has been used by multiple Chinese threat actors since 2019. Secureworks attributed distinct activity clusters to Chinese nation-state groups that cooperate with the People's Liberation Army Strategic Support Force (Chinese military).
Although Secureworks has not attributed Bronze Mohawk (APT40) to the ShadowPad malware attacks, Bronze Mohawk has been linked to Chinese military in the past. In 2016, an incident occurred that paralleled with China's cyber activities. According to Mandiant, a U.S. Navy unnamed underwater vehicle (UUV) was seized by China's People Liberation Army Navy (PLAN). Within one-year, Bronze Mohawk began targeting universities that conducted naval research, while masquerading as a UUV manufacturer. Given the use of ShadowPad by other MSS affiliated threat groups, there is reasonable probability that Bronze Mohawk could have access to ShadowPad or a similar type of tool.
cyber espionage
Advanced persistent threat (APT) actors like Bronze Mohawk (APT40) and Bronze Atlas (APT41) continue to use spear-phishing and social engineering techniques to gain access to systems and networks for the sole purpose of leaking sensitive information. Their motives are varied and can include anything from trying to gain a competitive advantage to gaining information they can use to later carry out attacks for financial gain.
Although APT attacks can be difficult to attribute, data theft can still be detected. Unfortunately, sometimes, data theft may be the only clear indicator an organization has to lean on when they are under a cyber attack. There are two ways that your organization can recognize APTs in their networks and systems:
APT attacks are often carried out in multiple phases, reflecting the same sequence of gaining access and maintaining access. They will also attempt to remain undetected in their victim's network until their goals are accomplished.

APTs establish multiple points of compromise. They will attempt establish several entry points to their targeted networks – enabling them to retain access even after malicious activity is noticed and incident response is triggered.
Your organization can detect advanced persistent threats by remembering the following:
Unusual account activity needs to be investigated immediately.

APTs use Trojan horse malware as a backdoor.

Odd database activity, for example a spike in database operations involving increased data reads, should be investigated immediately.

Unusual data files can indicate data that has been bundled into files to assist with exfiltration.
Bronze Mohawk's espionage activities targeting the U.S. and Western Europe are concerning. Although the threat actor has not made any large waves recently, the fact that they have access to remote access Trojans, such as ShadowPad, is enough to stay guarded. If you implement cyber security best practices and remain alert, then you can help keep your organization safe from APTs like Bronze Mohawk.
How Avertium is
Protecting Our CUSTOMERS
Once an APT like Bronze Mohawk (APT40) is inside a network, it can give them unlimited access to do further reconnaissance. Chinese APTs are some of the world's oldest and most skilled when it comes to cyber espionage. Avertium is here to keep your organization safe and to mitigate any attacks caused by Chinese APTs like Bronze Mohawk:
Avertium's Recommendations
Avertium recommends the following recommendations issued by CISA:
Maintain up-to-date antivirus signatures and engines.

Keep operating system patches up to date.

Disable File and Printer sharing services. If these services are required, use strong passwords or Active Directory authentication.

Restrict users' ability (permissions) to install and run unwanted software applications. Do not add users to the local administrators' group unless required.

Enforce a strong password policy and implement regular password changes.

Exercise caution when opening e-mail attachments even if the attachment is expected and the sender appears to be known.

Enable a personal firewall on agency workstations, configured to deny unsolicited connection requests.

Disable unnecessary services on agency workstations and servers.

Scan for and remove suspicious e-mail attachments; ensure the scanned attachment is its "true file type" (i.e., the extension matches the file header).

Monitor users' web browsing habits; restrict access to sites with unfavorable content.

Exercise caution when using removable media (e.g., USB thumb drives, external drives, CDs, etc.).

Scan all software downloaded from the Internet prior to executing.

Maintain situational awareness of the latest threats and implement appropriate Access Control Lists (ACLs).
MITRE TTPS

[T1583.001] Acquire Infrastructure: Domains
[T1585.002] Establish Accounts: Email Accounts
[T1585.001] Establish Accounts: Social Media Accounts
[T1133] External Remote Services
[T1566.001] Phishing: Spearphishing Attachment
[T1566.002] Phishing: Spearphishing Link
[T1189] Drive-by-Compromise
[T1190] Exploit Public-Facing Application
Indicators of Compromise (IoCs)
Bronze Mohawk (APT40)
f5ce889a1fa751b8fd726994cdb8f97e

bc4c189e590053d2cf97569c495c9610

a7e4f42ad70ddd380281985302573491

28c6f235946fd694d2634c7a2f24c1ba

ab662cee6419327de86897029a619aeb

e195d22652b01a98259818cfbab98d33

b6c12d88eeb910784d75a5e4df954001

31a72e3bf5b1d33368202614ffd075db

ba629216db6cf7c0c720054b0c9a13f3

c0ad63a680fbdc75d54b270cbedb4739

ce26e91fc13ccb1be4b6bf6f55165410

cd049c2b76c73510ae70610fd1042267

e3867f6e964a29134c9ea2b63713f786

7f7d726ea2ed049ab3980e5e5cb278a3

7c49efe027e489134ec317d54de42def

7b3f959ab775032a3ca317ebb52189c4

2f0a52ce4f445c6e656ecebbcaceade5

2c9737c6922b6ca67bf12729dcf038f9

5064dc5915a46bfa472b043be9d0f52f

4b18b1b56b468c7c782700dd02d621f4

1c35a87f61953baace605fff1a2d0921

166694d13ac463ea1c2bed64fbbb7207

8c80dd97c37525927c1e549cb59bcbf3

5d9c3cb239fa24bed2781bcf2898f153

838ceb02081ac27de43da56bec20fc76

83076104ae977d850d1e015704e5730a

e1512a0bf924c5a2b258ec24e593645a

2366918da9a484735ec3a9808296aab8

2e5b59c62e6e2f3b180db9453968d817

2dd9aab33fcdd039d3a860f2c399d1b1

8a9ac1b3ef2bf63c2ddfadbbbfd456b5

6e843ef4856336fe3ef4ed27a4c792b1

6c67f275d50f6bfee4848de6d4911931

6b7276e4aa7a1e50735d2f6923b40de4

3c2fe2dbdf09cfa869344fdb53307cb2

35f456afbe67951b3312f3b35d84ff0a

d59a77a8da7bec1f4bad7054a41b3232

043f6cdca33ce68b1ebe0fd79e4685af

Mlcdailynews[.com]

Mihybb[.com]

microsql-update[.info]

cnnzapmeta[.com]

chemscalere[.com]

thyssenkrupp-marinesystems[.org]

thestar[.live]

teledynegroup[.com]

scsnewstoday[.com]

[com[

0476fd740f7ead15054e0f8f641ad1041e74dae7

05e5632ca8c205457d537a6206314e17aad9c9e5

1875db18a7c01ec011b1fe2394dfc49ed8a53956

1d1d37b9a1c35f8e352abe33af5164e61fb61f29

37bb800b2bb812d4430e2510f14b5b717099abaa

4648d63cabd3cdd2a1acd19561f7c71c0e2ae998

4e6efde1d54f641450aa371c97f4d561dc68336a

5ef9515e8fd92a254dd2dcdd9c4b50afa8007b8f

80216b2b4d48086fc063da550af9757543ec0d8c

893b083a8eea329c4d16c72b7ff11697a268c2ac

8cb454058441ecfd9e68717b9ed1e7178cf9a614

b6643ff79369bbc3aa3c62599671b5b166505432

bf8a297b4a1fd8ee1666be74afca80a8addb145d

db8603ac6cac7eb3690f67af7b8d081aa9ce3075

e9a9ce1ff07834d6ba9a51ba0d9e7c7a0b68d3e5

f3b5333a0a8a97d605d4c1e2b5e8755538862fac

f599b5d61d2dfc4ad5096f3d6516a10a1b3c0acf

fcc9cb750629346bfe638d5264b188d9fce8c5a3

15292172a83f2e7f07114693ab92753ed32311dfba7d54fe36cc7229136874d9

2cc3db96957b473cd15f5a80096365882ec64a0104ff7a5016c5acee9cd3f88d

305f331bfb1e97028f8c92cbcb1dff2741dcddacc76843e65f9b1ec5a66f52bc

39c952c7e14b6be5a9cb1be3f05eafa22e1115806e927f4e2dc85d609bc0eb36

51db2e43952929af6a4374d140c7131b7372d96448175a356dcea8ec29a576f7

5860ddc428ffa900258207e9c385f843a3472f2fbf252d2f6357d458646cf362

6f6ee01e9dc2d8c4c260ef4131fe88dc152e53ee8afd3e66e92d4e1bf5fd2e92

7c54e1a5dbabf54d0cd43028218d38e5f83158f3f5235599723907b40389ac5d

986c3796ceadfcd7cb6f5cc81e9e0c2d4e3622d2ef0763bf342f32286574bebb

9c780f7b06a006211e1393ada39ebf71cb24cd93e84802dcd61ea5be23a96d7f

b45d5e477070a1116e6f7f1ea48ed350900240ccf509c135dc75fa0899ee1e28

ced7ca9625543d3d3d09f70223cc19f0d99e21792854452df5ba84b3a59d17b8

ed1544835e4ee92a3b19ecaa97d6e8fe63c28274f25d85b748361f82e0701986

f0df80978b3a563077def7ba919e2f49e5883d24176e6b3371a8eef1efe2b06a

fc0fad39b461eb1cfc6be57932993fcea94fca650564271d1b74dd850c81602f

fd0c9c28781de60ed70f32b9e138ab7d95201a5f08a4bc0230b24493597022d7

http://nmw4xhipveaca7hm.onion.link/en_US/[all.js]

http://www.yorkshire-espana-sa.com/english[/servicios/]

chickenkiller[.com]

chickenkiller[.com]

ignorelist[.com]

onion[.link]

chickenkiller[.com]

chickenkiller[.com]

chickenkiller[.com]

mooo[.com]

chickenkiller[.com]

mooo[.com]

yorkshire-espana-sa[.com]

uk[.to]

airbusocean[.com]

cargillnotice[.com]

ccidmeekparry[.info]

ccvzvhjhdf[.website]

cdigroups[.com]

checkecc[.com]

corycs[.com]

deltektimes[.com]

gttdoskip[.com]

huntingtomingalls[.com]

indiadigest[.in]

jack-newnb[.com]

louisdreyfu[.com]

masterroot[.pw]

net

msusanode[.com]

newbb-news[.com]

nfmybb[.com]

onlinenewspapers[.club]

onlineobl[.com]

oyukg43t[.website]

pacifichydrologi[c.org]

philippinenewss[.com]

philstarnotice[.com]

santaclarasystem[.us]

secbkav[.com]

[com]

teledyneinstrument[.com]

thrivedataview[.com]

thyssemkrupp[.com]

trafficeco[.com]

transupdate[.com]

troubledate[.com]

ultrasocial[.info]

usdagroup[.com]

yootypes[.com]

uk[.to]

022bd2040ec0476d8eb80d1d9dc5cc92

25b79ba11f4a22c962fea4a13856da7f

280e5a3b9671db31cf003935c34f8cf9

2bf998d954a88b12dbec1ee96b072cb9

3647d11c155d414239943c8c23f6e8ec

3bf8bb90d71d21233a80b0ec96321e90

3eb6f85ac046a96204096ab65bbd3e7e

3fefa55daeb167931975c22df3eca20a

40528e368d323db0ac5c3f5e1efe4889

51e21a697aec4cc01e57264b8bfaf978

67dbecfb5e0f2f729e57d0f1eda82c67

693a4c2fcaa67fb87e62f150fb65e00e

6e97bf1b7c44edc66622b43e81105779

72a7fd2b3d1b829a9f01db312fdd1cd7

8361b151c51a7ad032ad20cecf7316f4

9e592d0918c029aa49635f03947026e8

a6cab9f2e928d71ed8ecf2c28f03a9a2

aaafb1eeee552b0b676a5c6297cfc426

c808d2ed8bb6b2e3c06c907a01b73d06

e6348ee5beb9c581eeeaf4e076c5d631

e6a757114c0940b6d63c6a5925ade27f

f0881d5a7f75389deba3eff3f4df09ac

1b41728fced7b356f6d6b52375a224d5eb1f5427

1da0867848f15ed27a2bcc2044f008ad184029f1

1ede7c4b35b423312ca23c0d424df9799986b4a5

2f15388c73bb9c72ba82025d9f90b91ef2e78fd4

35493e06b0b2cdab2211c0fc02286f45d5e2606d

3611975f9836b7122d88540007703f5dc483d46c

3d981823b7573c52580f0c1188281d85887f7bbb

450fa23cfc11d8ee326f43fa7675e21271598c48

48e7aeb484918e02c59ac48e94d9976f463b04c0

52867d687b4bca88fa609c7bc4489de0ae4ad9ce

5b8c6e81e8e09b9d000283d44b26d3d5bf8a42b6

5e39ea9a92662270f616860546277eaa3703ca8a

61a11dde01187732606b024977556e9f32eddab3

70bae228bb1c0c59dad7b3935dc94d561027cab8

726d20d4d7ed373289da035178674b9cc74775e6

776e7079734bc4817e3af0049f42524404a55310

7a87ceb3806aa5eda9eb87d907bc0637e0846e1f

7c13c9357f4d9aec2bd568297aa848354405c58a

7d8319a8387d285eed3c612fe52183e71027daa7

8404f2776fa8f7f8eaffb7a1859c19b0817b147a

844733bb6b3016fb818bdc69442b3b600bde2f16

848cdddfda987f6400d2702073d6010391262c41

8d39faee860d607de5e655b6183b3760190bef01

972ab587cdb63c8263eb977f10977fd7d27ecf7b

9a491d8a3c139aadc01dca18037c807874cdec26

9d4aa4b062b63abc54665487326278455ca087e4

a2c8d0a902e51e5261e7e7c7f69aa4935643dbad

a8875b34633e30d62354e27abc0a3dc6c500c172

b85368d79231edf57b8f840c876b539657f2d3ae

c90f05d04b8ef36bf61cc0d29565affe29cfd8c1

ca1d5cbb92f017f4893715f050904f405f43a058

cc13255a309004c76055201d9e9a571165128821

d0208ab4e095c352082373659c7d6fd2499aa460

d058567274b5d10f78eebefde62e35f6a389272f

d5b6bd94292178b529cc957f2c95a32d43b1142a

d76896ee771a5fb0a0d4ec3e3ab67ab6eeb398e1

d8be779cc6ecedbe8d64df5b385da6956c656917
ShadowPad
188.33[.106]

06539163f71f8bd496db75ccb41db820

0ddd78208c16e9f8174868bdf92eac9b

1480d2856e4d57d0c8394ade835493db

17268032c7562fa9473bb85018cb1c2c

17e812958704f4ced297731ce47de020

246d233f4fcda6f4c1ec1177dbad31b4

27d889c351ac2f48d31b91d06061ec8d

299980c914250bac7522de849f6df24f

3520e591065d3174999cc254e6f3dbf5

373eacf3ffd1b5722f9d3c1595092b4c

3e372906248b215ea0ee853cb4e29dd8

40e7f1a18735819d6cf5f5cff0fb72f4

41ff21ea773b73812d91f91b68280ed3

59961f8c3d8d6cfb7a378f58ff5c5f30

5fe99a8f8cbfe46832478aa9c9634ed6

6538263d35b9bb438a9648e904ed7394

9d686ceed21877821ab6170a348cc073

b1a9afc937a6e7e0d09e5ccd8b2198f5

b40dec21d0c3061bef422bb946366cba

bda94af893973fe675c35e5699d90521

c3292a51c1b92d7dd08518095bb851f8

dfd3b637fc35e850138b33758934f3f7

ea6be331b5fa349a2fa464b062043b0e

f977be4ebb0d06c9a19b37d8bbb37178

fac0b4fe5372d76607c36ccb51e6b7bb

ffbadead054d1eac270f1a24d02e8a1f

363e32fafd2732b3cfb53dfd39bef56da1affd7f

3dfa0fc7da98d0efbd6dbc4b47e01f669e54ea07

3ebeb4e08c82b220365b1e7dd0cc199b765eed91

47cdaf6c5c3fffeeff1f2c9e6c7649f99ab54932

57b5ca13d7b2dd9287bdda548ccf7b21c1201464

78f59be833fe8a504a0def218d72aef62823bdaf

880fa69a6efd8de68771d3df2f9683107fb484c0

8d0be3bca6c93b1ab396ec4a93a33371c82b6567

92c091453295536aef0bac93aa24a294624266da

952614358b37d2a519d66ee7759c70e31218ed36

c62b977c93979effb48a1614956c2a788abb22fe

c73329dfbe99de4abb93b4fda6310a0c5eedd8f9

ea60a4100d7a893079c29a6027d604759f62c63b

f5b7ea5e705655a1bc08030b601443088a5af4dd

fa639e82ae481a70dffff2c50745ada660c93aa8

0371fc2a7cc73665971335fc23f38df2c82558961ad9fc2e984648c9415d8c4e

0942f4a488899d5d78b31a0065e49c8689ccda88efc28186e29ee76861ba99da

244e22147cc1e37543159a95cf4674a61f290af305c1c1e37b69c45b444f9097

2e07d66155987216dc8cc095b48dd971415f0da261b5b26c58a0e3d34f446038

2e6ef72d05b395224a03a73a50eaee1c9dc682976c99dde5317b76938cb669a4

4557e923602730aab7718b61eeaf3a93edd0339a3c89c8f7061b9818c2df5203

69eb1aa0021c9b6905b8f0a354884a67f18d20aa045db20b5b5d59f41c7f201f

73bb7e7d0743d40a1d967497a5fbb79c07132eb15a546fa25bbecaf43993a1d2

8065da4300e12e95b45e64ff8493d9401db1ea61be85e74f74a73b366283f27e

8d1a5381492fe175c3c8263b6b81fd99aace9e2506881903d502336a55352fef

9c28c1b2ff0a84c8b667f128626f28b173feb07481192e214b5a29b98964a7f9

a8e5a1b15d42c4da97e23f5eb4a0adfd29674844ce906a86fa3554fc7e58d553

d8f695730fcf2cb5a894107740be0a0fa9bbae6851b83d396976a678236dec30

dbb32cb933b6bb25e499185d6db71386a4b5709500d2da92d377171b7ff43294

255.179[.186]

180.141[.16]

202.198[.246]

197.18[.30]

200.21[.190]

56.228[.89]

Rolesnews[.com]

symantecupd.[com]

epac[.to]

casacam[.net]

dnset[.com]

mrbonus[.com]

musicweb[.xyz]

videocenter[.org]

dnsdyn[.net]

kozow[.com]

lubni23[.com]

microsoft.msglocalmicro[.com]

wikimedia[.vip]

ekaldhfl[.club]

casacam[.net]

cloudvn[.info]

nslookup[.club]

0b75c1507d6849b303fb496ab8afa60c6c3e8624

0d0c5e63a9daf3c322667310e1c06c8b896f7b4c

41b78af0a34f2d1da8d52d895ee50da26f2a5ab4

56ff0a3f5d8f67468f1771d38cc6d017a0cd6462

5f751bab830f5470fcbac04b1c165bc0b6e6ecff

680bcd1b172a3658954931131f8248bf66dbc5b1

9605ad1bf0432ffb148d422099e23eaa26bed4c8

9a035477c1ef725309ae4afac50ffc18d8194a90

b224ae9ffd8119d773dedb1863d46725c29143f8

e76049ee244e74729a20f666328d5eeff8d6488f

04089c1f71d62d50cbd8009dfd557aa1e6db1492a9fa2b35902182c07a0ed1c1

0dfd91a0dd5d1143697413ebd50efde2411d07b4113d7d282ca0ec3c9d77d5ed

136848cfbd59af5dcba0fcfb3257bb714184129f94d1a67def618f39dde7c17d

1402ed922a7efc05a6d9482136598fdb52afd95cb4e40190ea44a3ba087a58ab

18c4a15e587b223a3fb4d27eedeb16b81e5c75409d9ffbbe8aeeb7c4c2bd5041

253f474aa0147fdcf88beaae40f3a23bdadfc98b8dd36ae2d81c387ced2db4f1

9981b9d2024665b7312b673926be96df34be2dc9779956ff49690968e0265d2d

bc0c31be0d4784a6f8ad6333767580e61e7bbe500139fe0d111c39475470a312

bf3de88459f85ddd85245e3f1ce3bba6568919bbe46a808ad5d94d5415014926

c602456fae02510ff182b45d4ffb69ee6aae11667460001241685807db2e29c3

d48e671df571b76ee94c734bdd5272e12fcd1362f1d75138ff547bc2bc0c31ef

ec6852c341aff9d770debc1ef72fb5795c4d71c1327d57d79d65136cc2a670a4
Supporting Documentation
Tactics, Techniques, and Procedures of Indicted APT40 Actors Associated with China's MSS Hainan State Security Department | CISA
MAR-10331466-1.v1: China Chopper Webshell | CISA
Cisco Talos Intelligence Group - Comprehensive Threat Intelligence: China Chopper still active 9 years later
What is advanced persistent threat (APT)? Definition from SearchSecurity (techtarget.com)
APT40: Examining a China-Nexus Espionage Actor | Mandiant
US indicts four members of Chinese hacking group APT40 - The Record by Recorded Future
ShadowPad Malware Analysis | Secureworks
HainanXiandun – Intrusion Truth (wordpress.com)
Leviathan: Espionage actor spearphishes maritime and defense targets | Proofpoint US
Researchers Link ShadowPad Malware Attacks to Chinese Ministry and PLA (thehackernews.com)
APPENDIX II: Disclaimer
This document and its contents do not constitute, and are not a substitute for, legal advice. The outcome of a Security Risk Assessment should be utilized to ensure that diligent measures are taken to lower the risk of potential weaknesses be exploited to compromise data.

Although the Services and this report may provide data that Client can use in its compliance efforts, Client (not Avertium) is ultimately responsible for assessing and meeting Client's own compliance responsibilities. This report does not constitute a guarantee or assurance of Client's compliance with any law, regulation or standard.
COPYRIGHT: Copyright © Avertium, LLC and/or Avertium Tennessee, Inc. | All rights reserved.
READ OUR LATEST BLOG >>>

THE ART AND SCIENCE OF THREAT HUNTING - A GUIDE TO PREVENTING CYBER ATTACKS

Learn what threat hunting is, what it has gained so much popularity, how your business can benefit from its true value, and more.